Class Of 1964
Cubberley Senior
High School
Saturday Dinner Dance
Saturday Evening Dinner Dance
September 20, 2014
Life gives us brief moments with another...
but sometimes in those brief moments
we get memories that last a life time...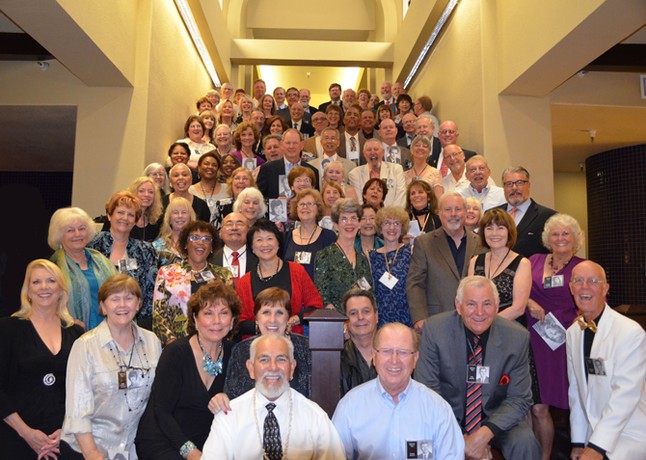 Michael Kopp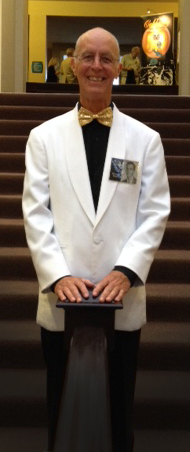 Luellen Gold-Lucid, Winifred (Winnie) Lamons-Doty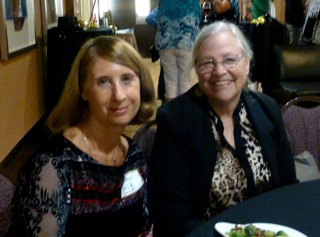 Kit Kita Bagby-Curry, Luellen Gold-Lucid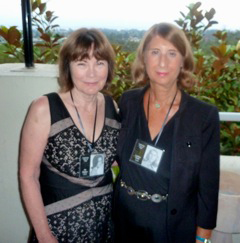 Luellen Gold-Lucid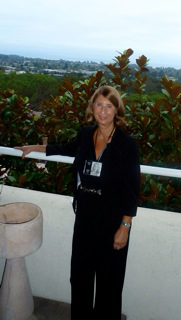 Diane Dickey-Erwin, Luellen Gold-Lucid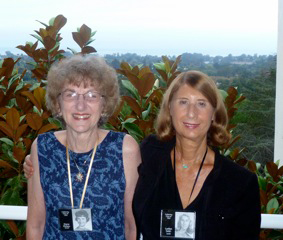 Kit Kita Bagby-Curry, Diane Dickey-Erwin, Luellen Gold-Lucid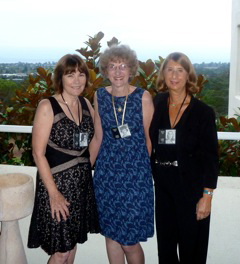 Joan Kunselman, Luellen Gold-Lucid, Winifred (Winnie) Lamons-Doty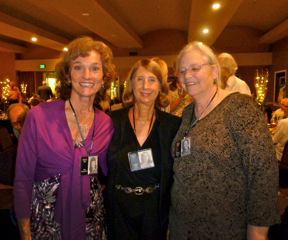 Michael Kopp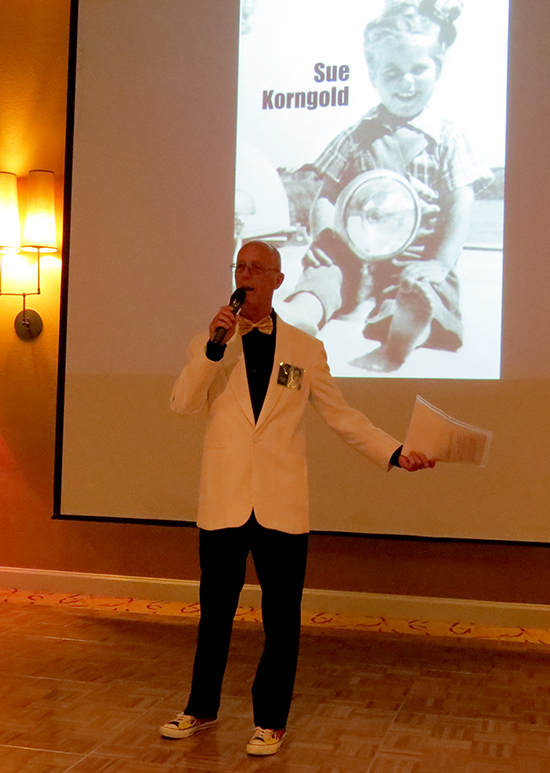 Good evening dear friends and classmates, and Welcome to your 50 Year Grand Reunion Gala — our really senior senior prom! That's why I'm dressed the way I am, and what a momentous occasion this is!
One quick thing that I hope all of you can relate to: In my mind's eye . . . this is me (held up senior picture mask) How the hell did I get from here . . . to here? That's a story 50 years in the making- and who could imagine they would pass so quickly?
Over the last 5 decades, I have observed that as most people approach and pass middle age, they harbor the strongest nostalgic feelings for either their high school or college days, but rarely for both. However, like me and many of our contemporaries, I sense that most of us, in particular, favor the high school times. And I ask myself, why is that? Was it the great place where we grew up and went to high school? Maybe to some extent. Was it the times in which we grew up and went to high school? Probably a great deal more so. But I truly believe the most important reason for our nostalgia was the people with whom we grew up — and the quality and durability of the friendships we formed in those days — the most intimate, precious and lasting friendships of our lives.
Our shared history was a very special time and place. Palo Alto schools were some of the best in the United States, we benefitted greatly from the influence of Stanford University on our schools. The curriculum was often experimental, and we were the guinea pigs — who can forget SMSG, the "New Math", which was known by the students in the program as "Some Math, Some Garbage". The concept of Advanced Placement classes was developed in our school district, along with an accelerated science program — all driven by a pretty dynamic teaching staff. Remember- Many of our teachers were barely older than we were, and happy to share their knowledge; academic, political, and cultural; which, at least in my home, made for some interesting but uncomfortable conversation around the dinner table.
Thanks to the assistance of these mentors, most of us knew, at some point, what we wanted to be when we "grew up". Our friends and classmates helped define who— rather than what— we would be. Each of them contributed a piece of the puzzle that is you.
Tonight is a great time to share stories of those days with your classmates and explore how that shared history influenced who we each became. While cavorting with old friends is wonderful- feel free to do some table hopping this evening; introduce yourself to classmates you didn't know well in school, this room is full of amazing people who have contributed greatly to our world in so many ways…the Cubberley High School class of 64 produced scientists, authors, artists, entrepreneurs as well as our fair share of hippies, layabouts and dilettantes. But did you know that fully 1/3 of our classmates became educators? It's true- And they are going to want to know that you did your homework! So please take a few moments to share your thoughts in the yellow memory books scattered around on many of the tables; and fill the reunion questionnaire. Both of these exercises are good for extra credit. Most of all have fun celebrating the 50th anniversary of our high school graduation!
When novelist Tom Wolf wrote that you can't go home again, he partly meant that you can never recapture the mindset of youth- I truly believe this occasion proves him wrong. Though our time together this weekend is limited, the shared memories will keep us connected forever.
So, if just for tonight, we are all 18 again- with fake ids.
On behalf of your entire Reunion Committee, I bid you Welcome,

Michael Kopp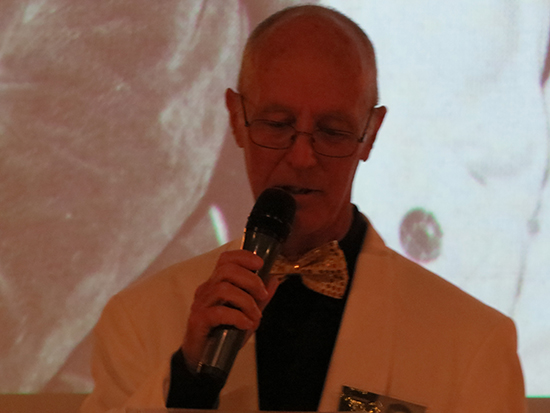 Tom Bailey, Chuck Wilson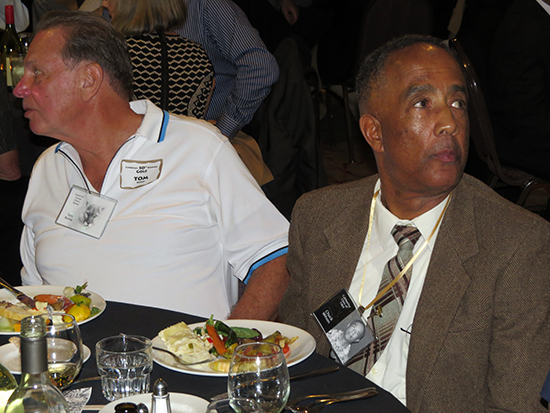 Judy Harrop/Jim Harrop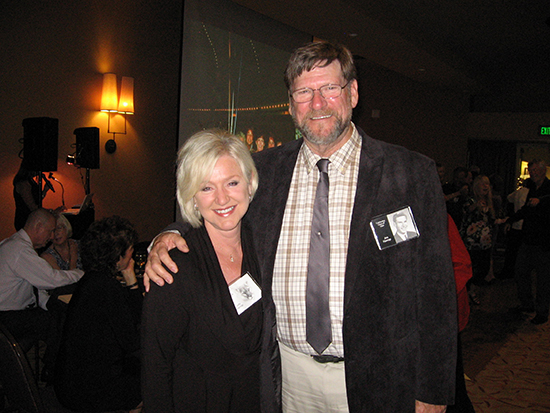 Terry Burnes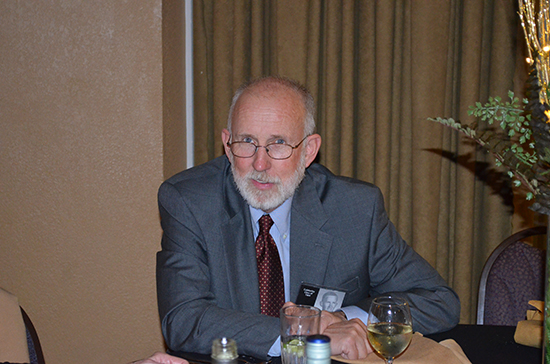 Susan Davis-Bailey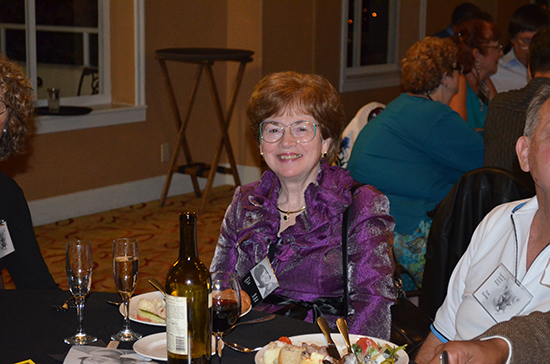 Cynthia Harrison-Dixson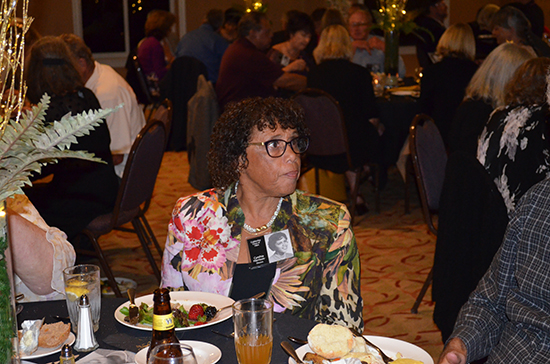 Judy Addicott-Bowen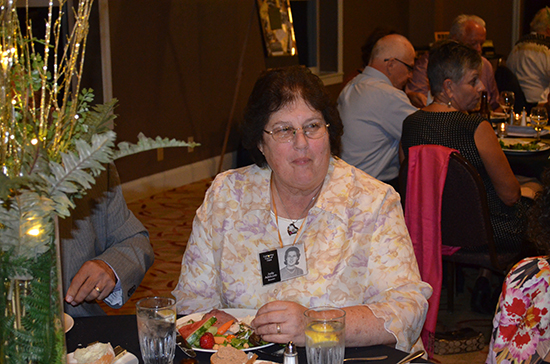 Kathy Shutts, Steven M. Grenier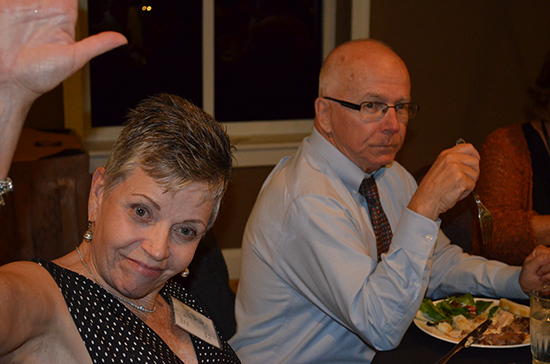 Luellen Gold-Lucid, Kit Kita Bagby-Curry, John Yue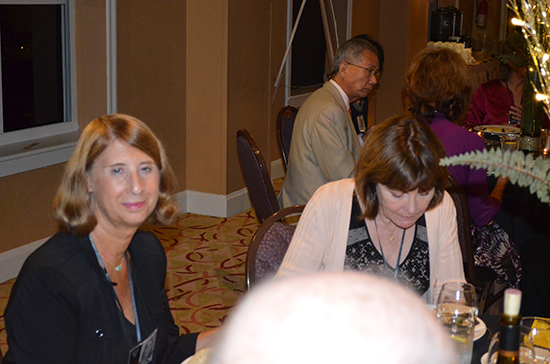 Kit Kita Bagby-Curry, Winifred (Winnie) Lamons-Doty, Diane Dickey-Erwin,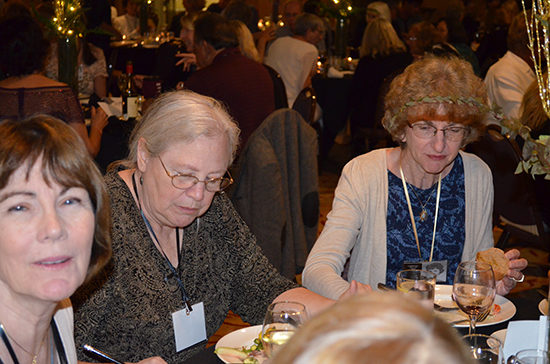 Linda Barrett-Winter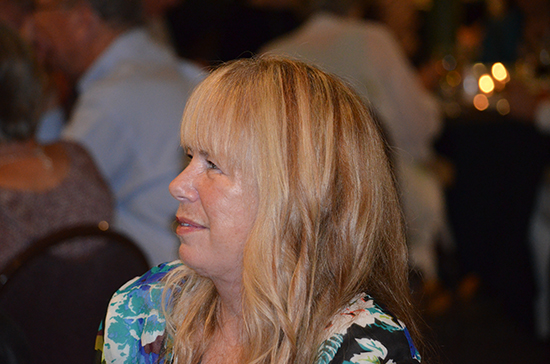 Nancy Hoos, Michael Kopp, David Baldwin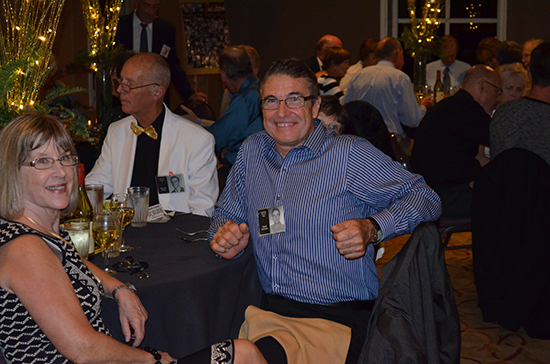 Michael Kopp/Jeanne Kopp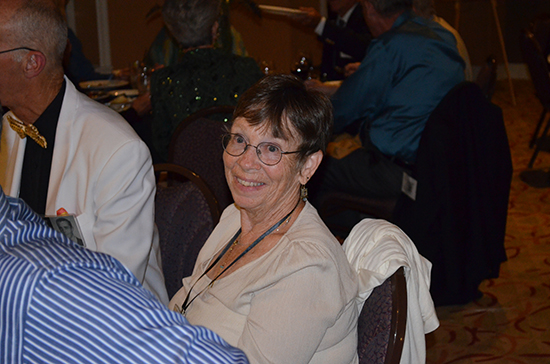 Carole Abrahamson-Schuldt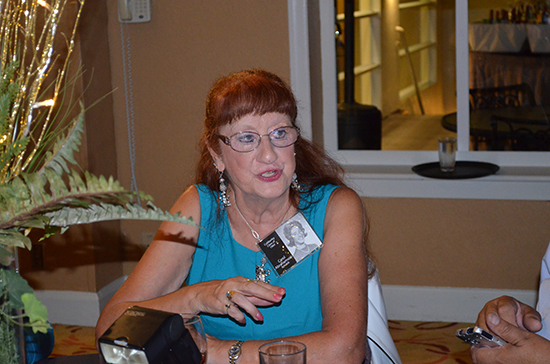 Brenda Johnson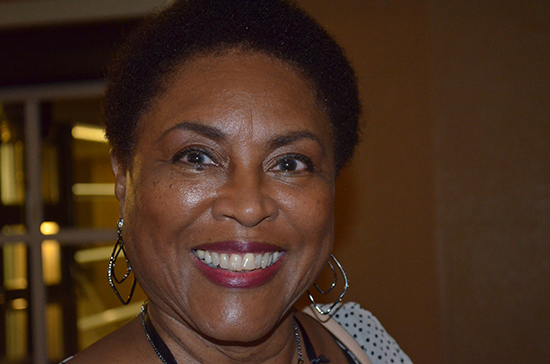 Judy Bruno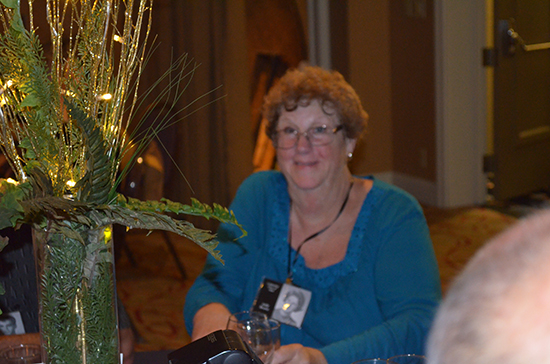 Nancy Hoos, Richard Leier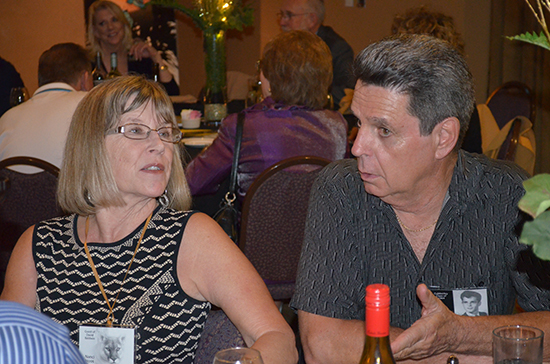 Ray Romero Murphy, Mary Knowles-Beale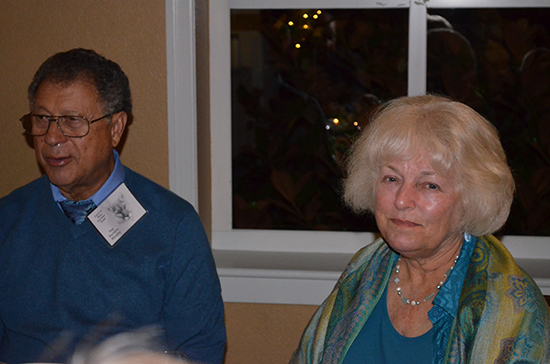 Michael Kopp/Jeanne Kopp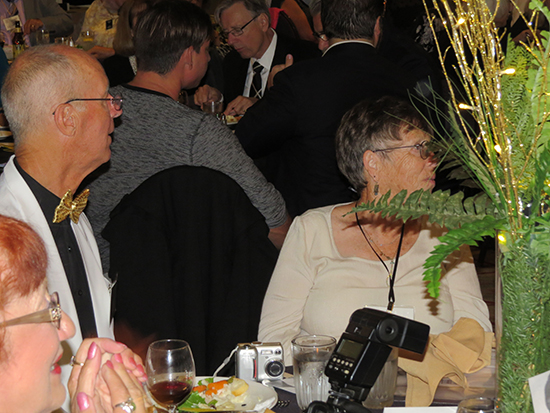 Linda Flores-Rushton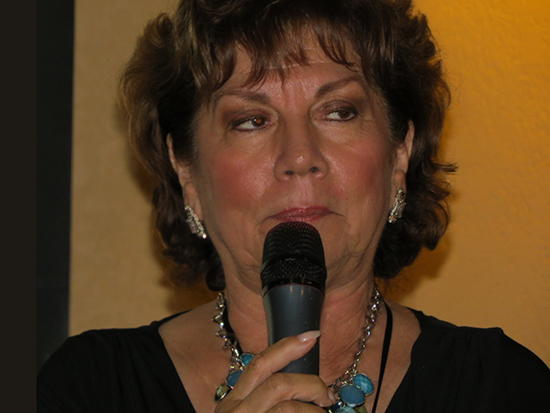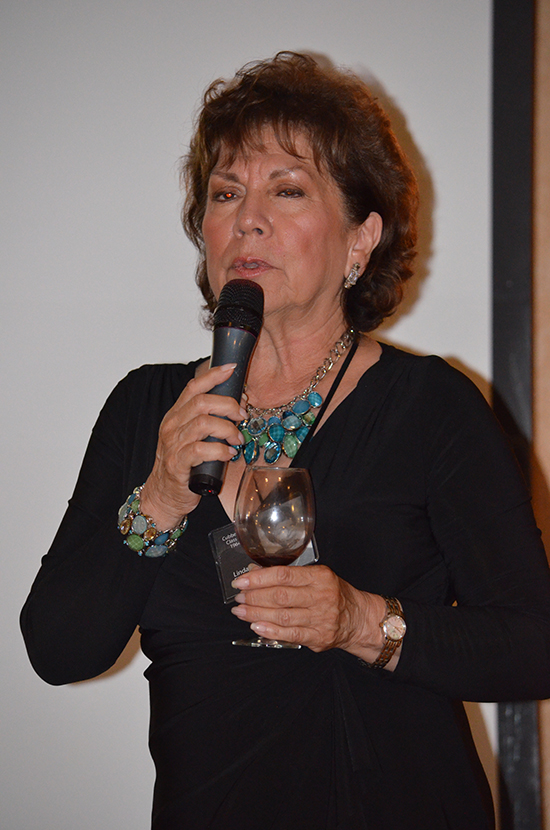 Look through the strands of silver-gray, to the burnished locks of yesterday.
Look beneath the wrinkles and lines to the dewy skin we left behind.
Look beyond the lenses of glass to the sparkling eyes of our distant past.
Look behind the slower pace, to the swiftest ones who ran the race.
Look above at the golden throne, to those of our classmates who are now gone.
But look ahead and keep on keepin', for what we sowed we are now reapin'.
Look around you, classmates and friends, it's really great to see you all again.
Lift your glass and strike up the band,
cause we're still here, and life is grand.

Kathy Berryessa-Juhl-Vassiliadis, Larry Knowles, Kit Kita Bagby-Curry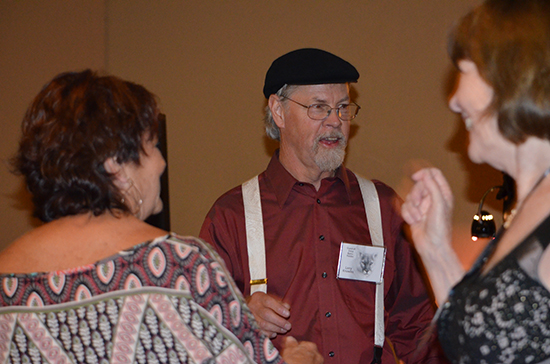 Adrienne Hanrahan-Phillips, Larry Beck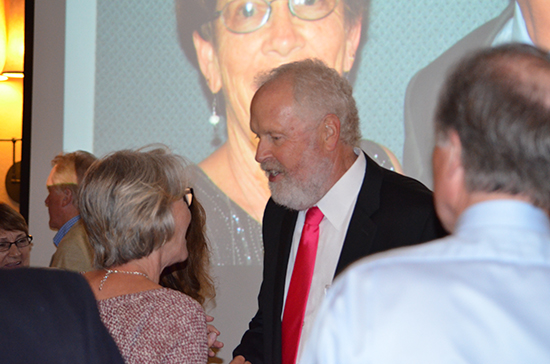 David Jansen, Tom Jenkins, Jim Harrop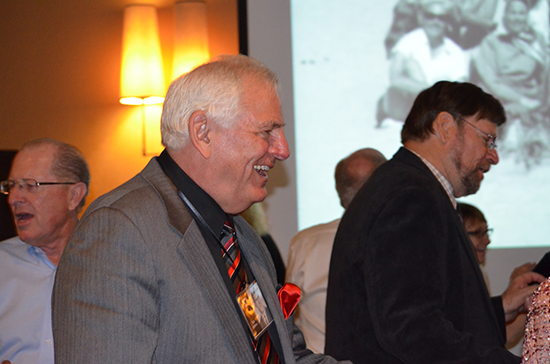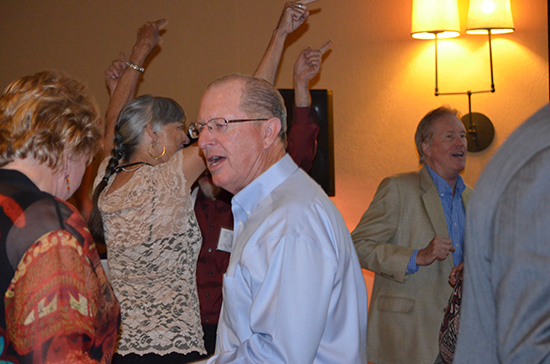 Kathy Berryessa-Juhl-Vassiliadis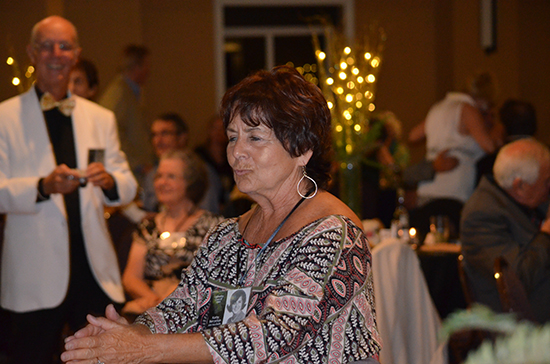 Chuck Wilson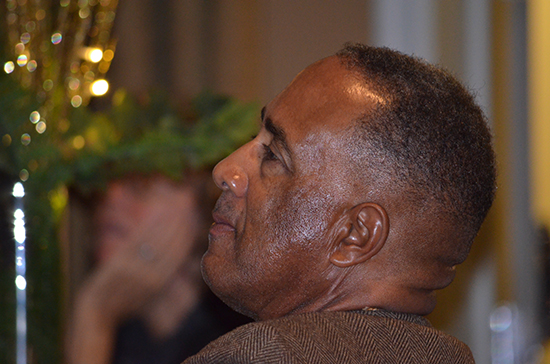 Joy Bonner, dj of the evening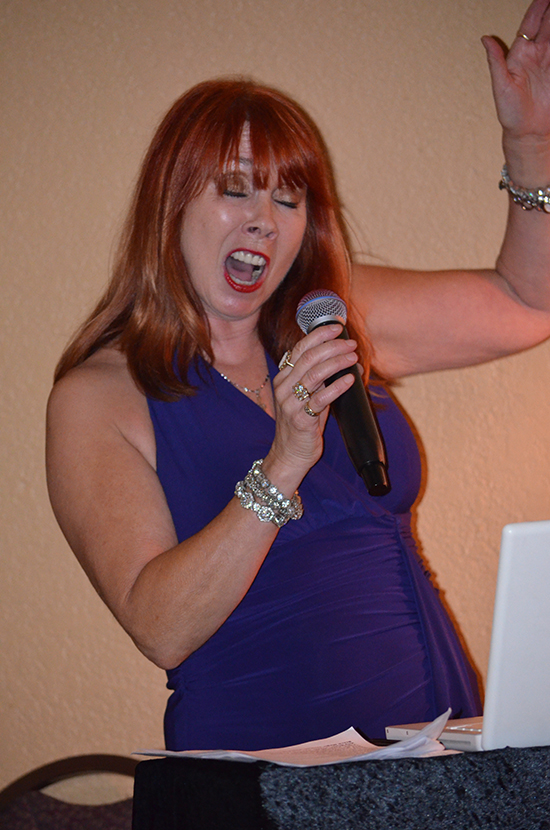 Terry Burnes/El Burnes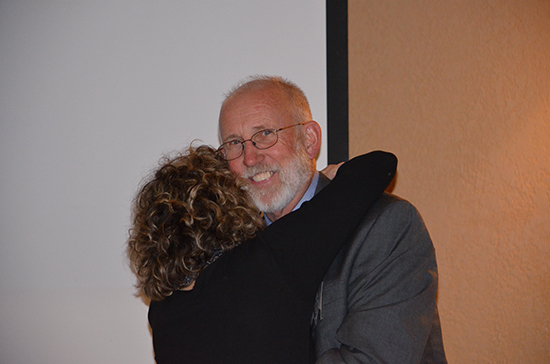 David Jansen/Rebecca Shoaf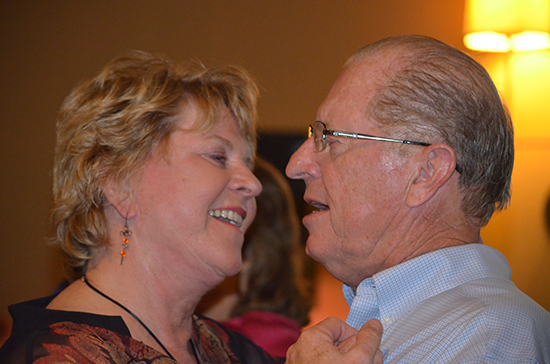 Michael W. Slusher/Janice Slusher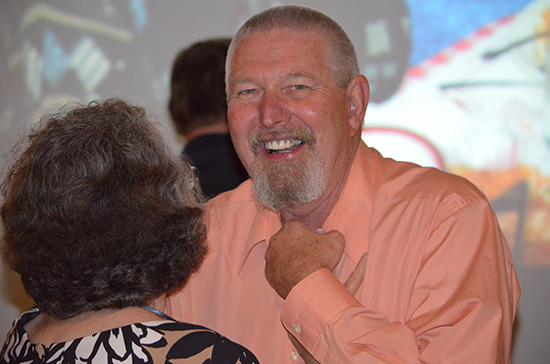 John Yue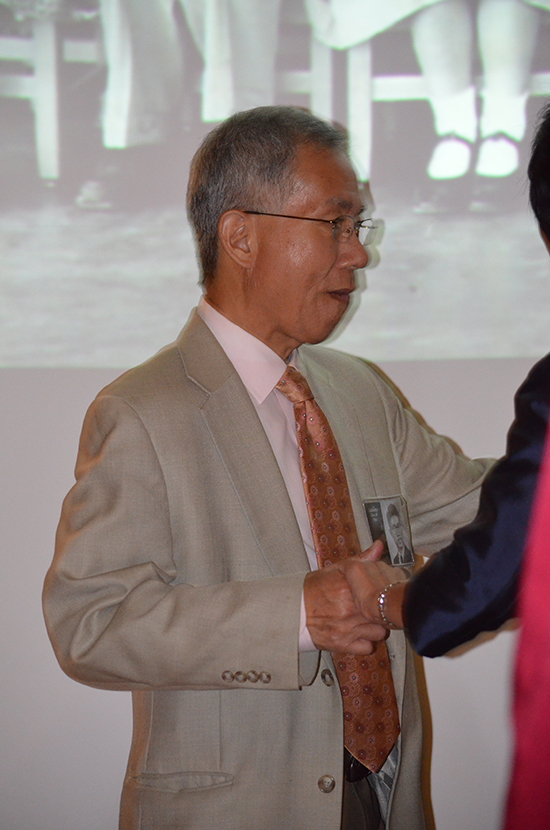 Kit Kita Bagby-Curry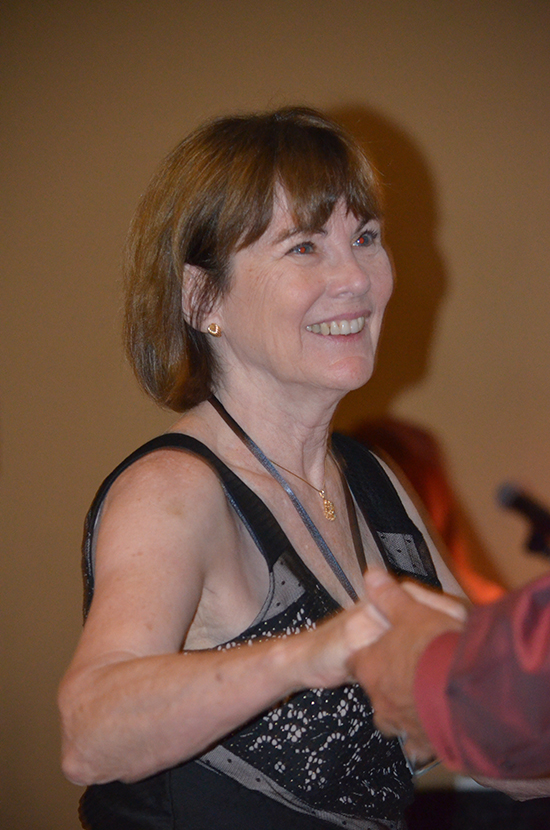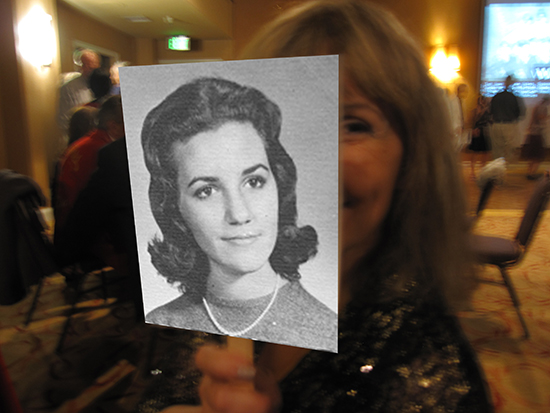 Judy Heber Iervolino, Joan King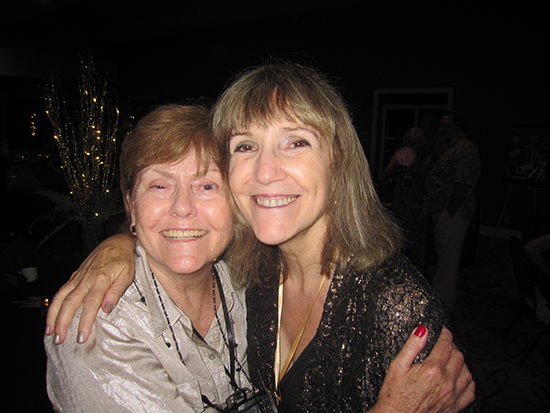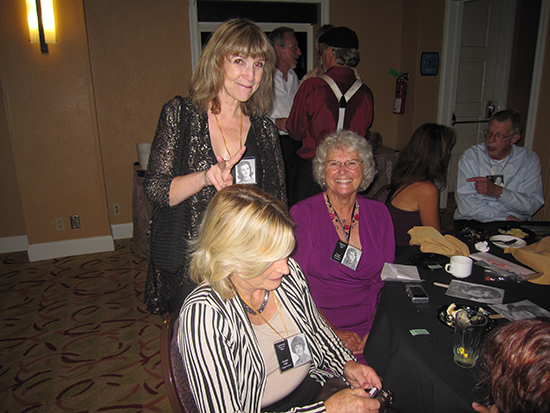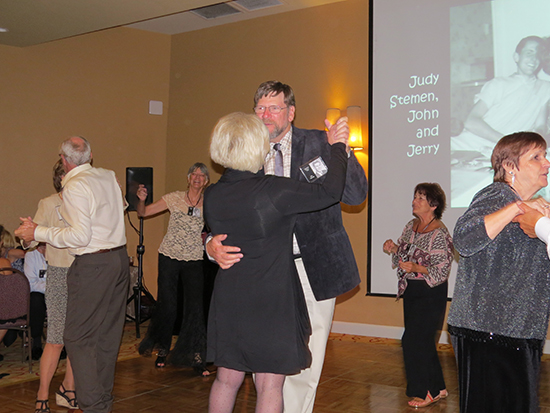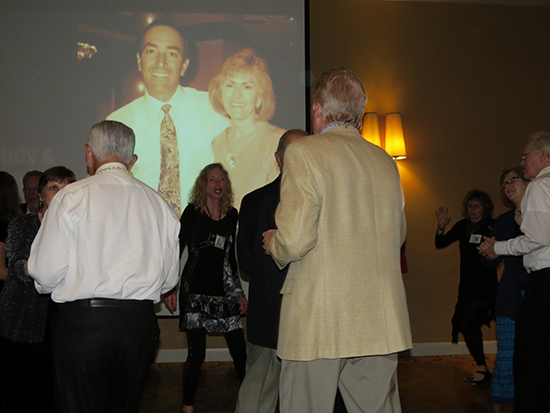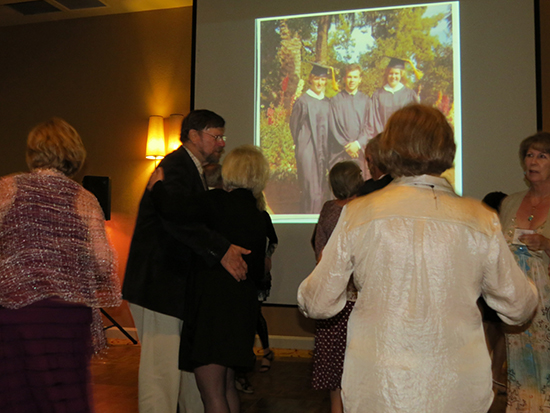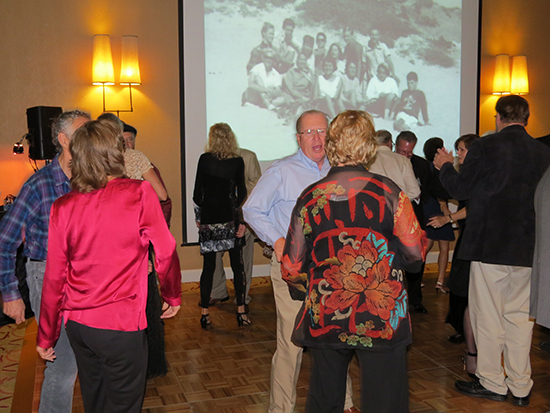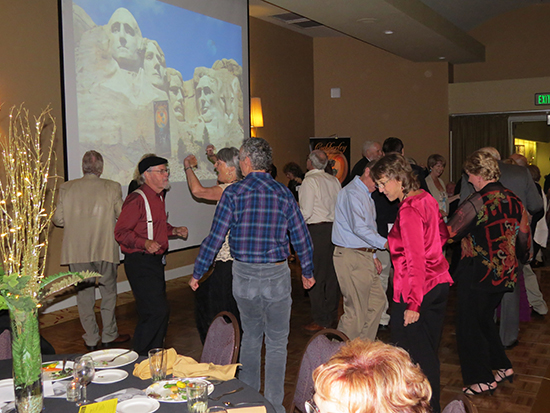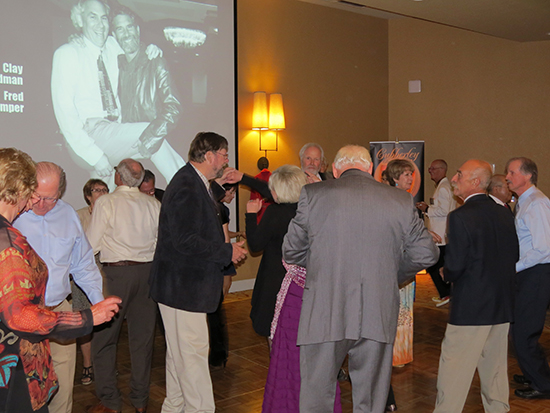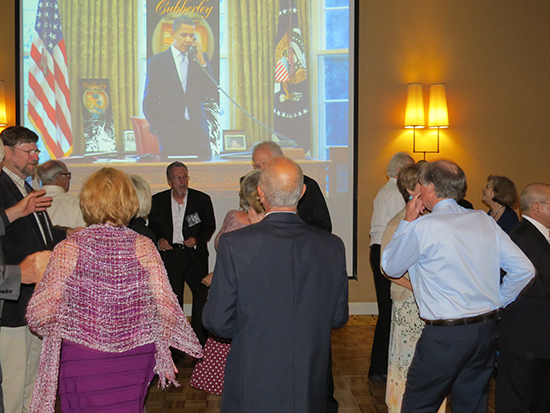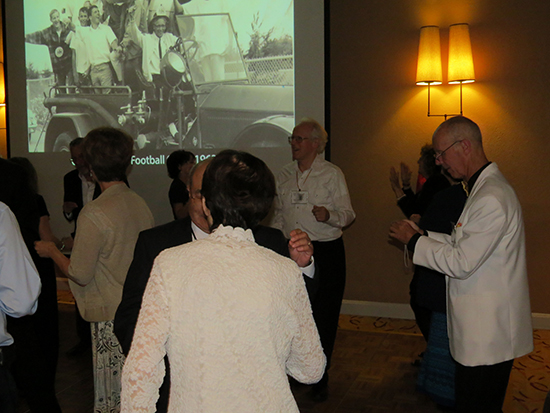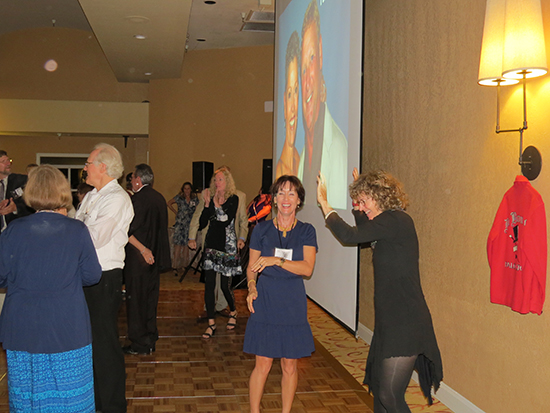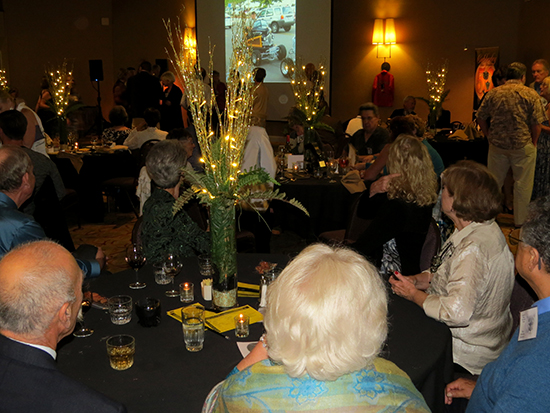 Wayne Heimsoth/Susan Heimsoth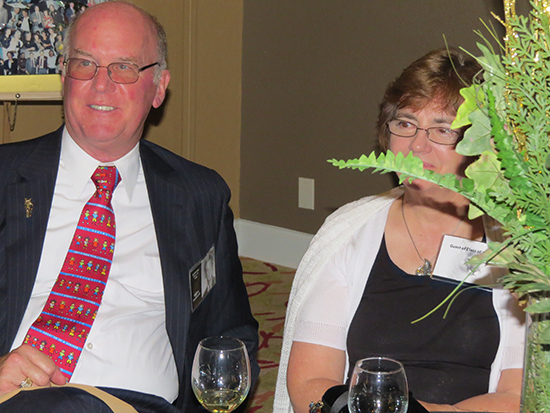 Mike English/Gail English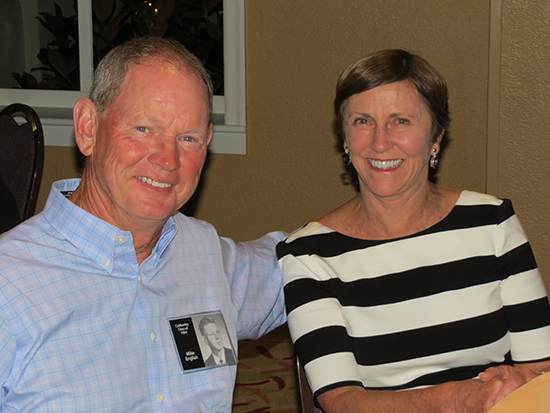 Suzanne Wooding Duckett, Fred Morse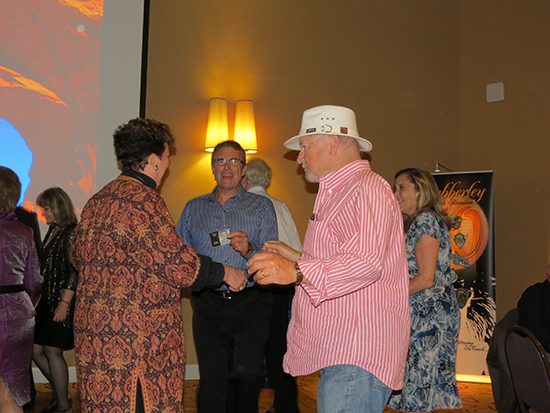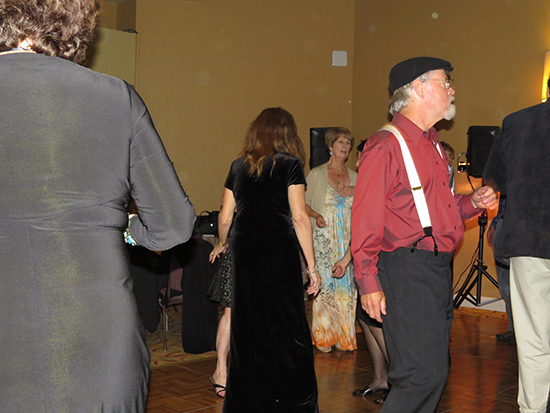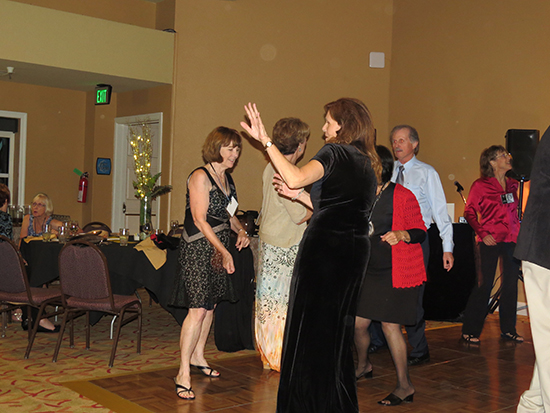 Suzanne Wooding Duckett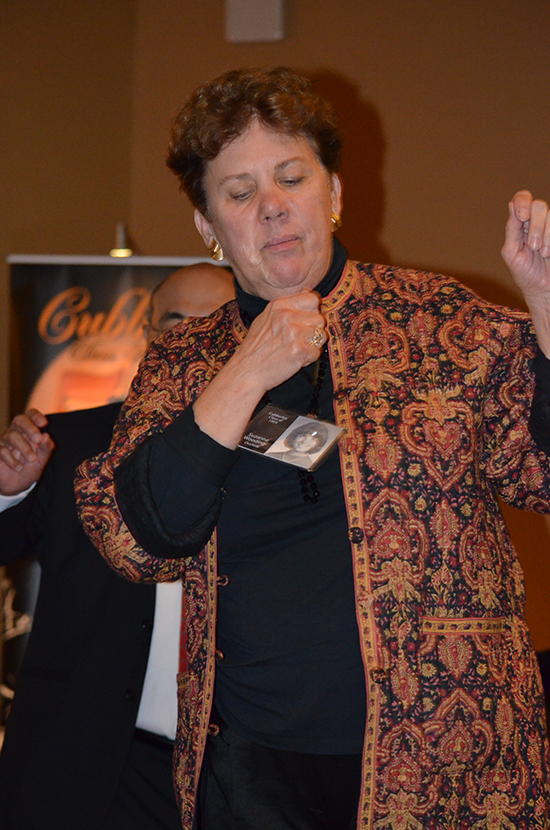 Judy Bruno, Larry Williams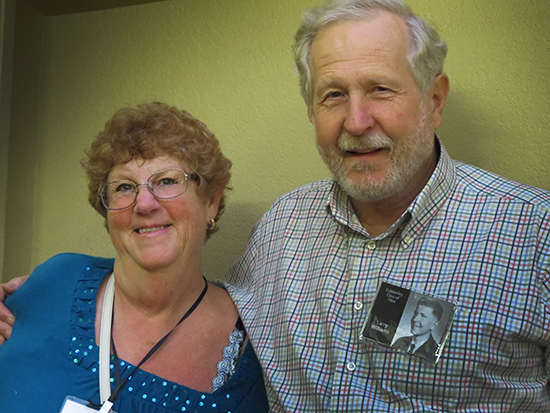 Kaley Parkinson/Brenda Parkinson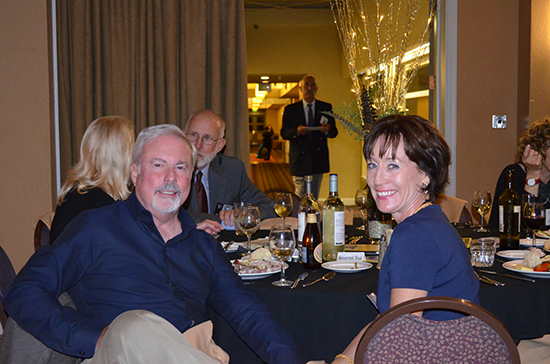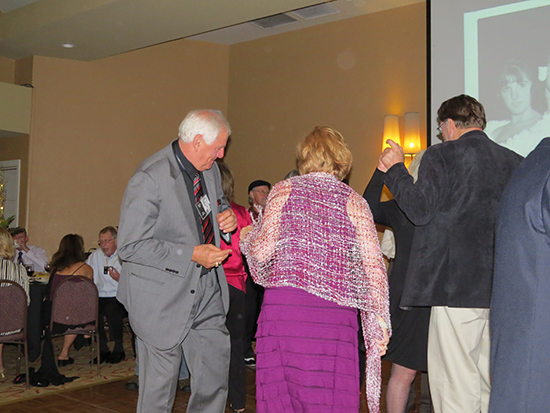 Mike English/Gail English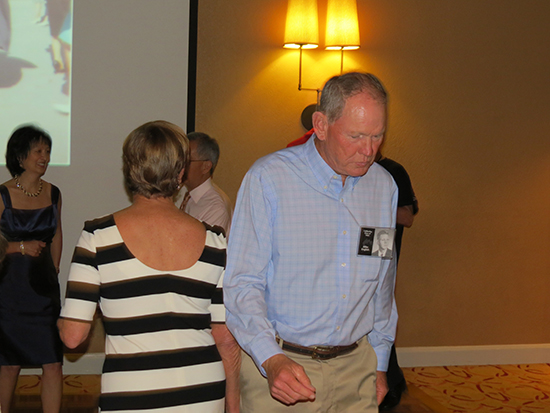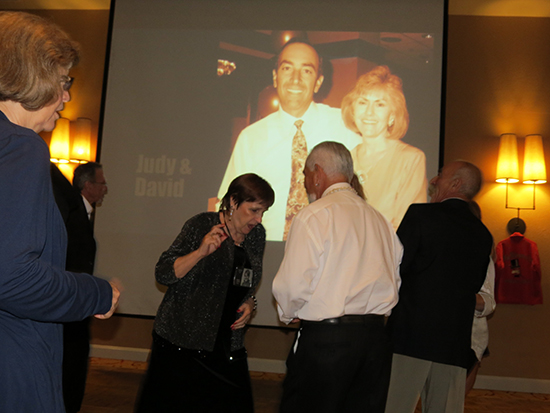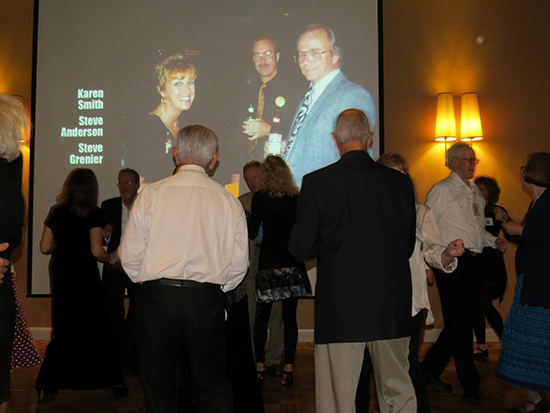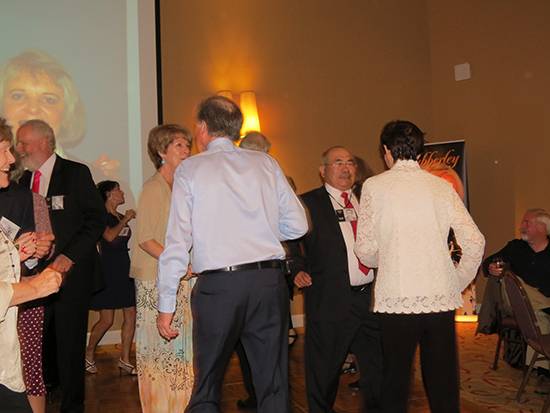 Judy Heber Iervolino handing out $100.00 raffel prizes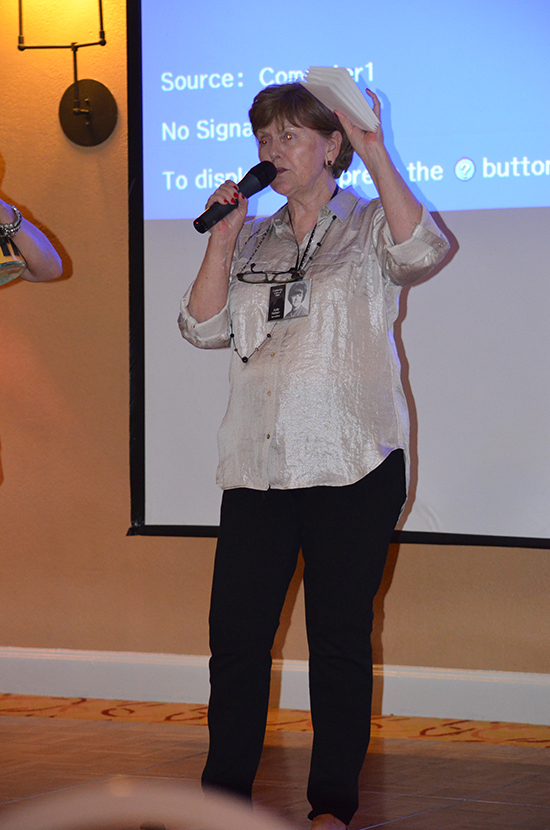 Joy Bonner, Judy Heber Iervolino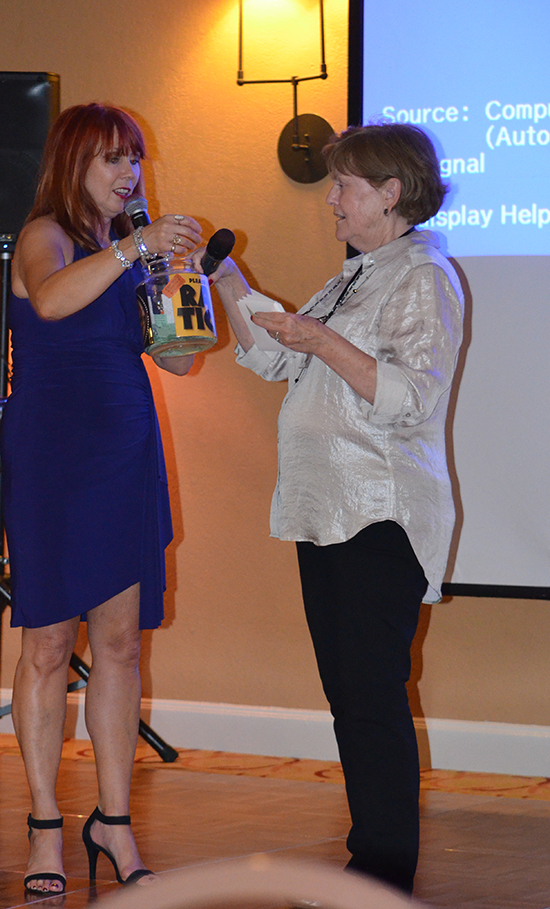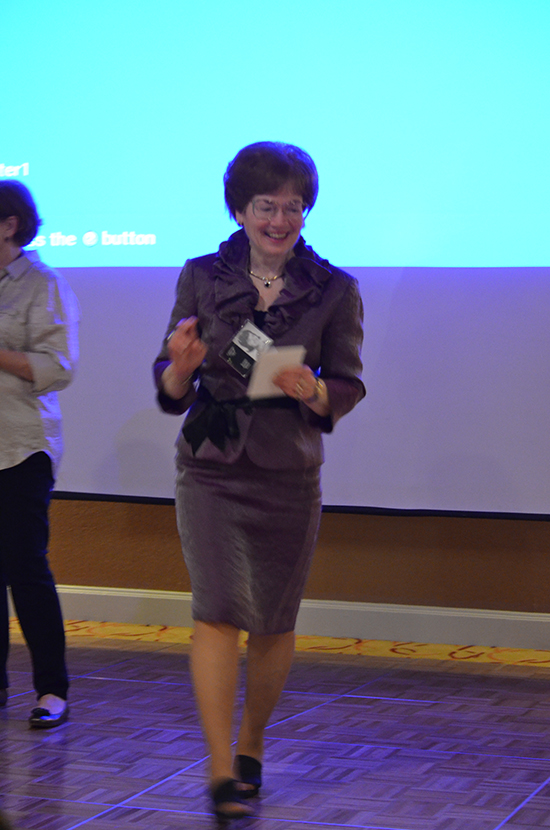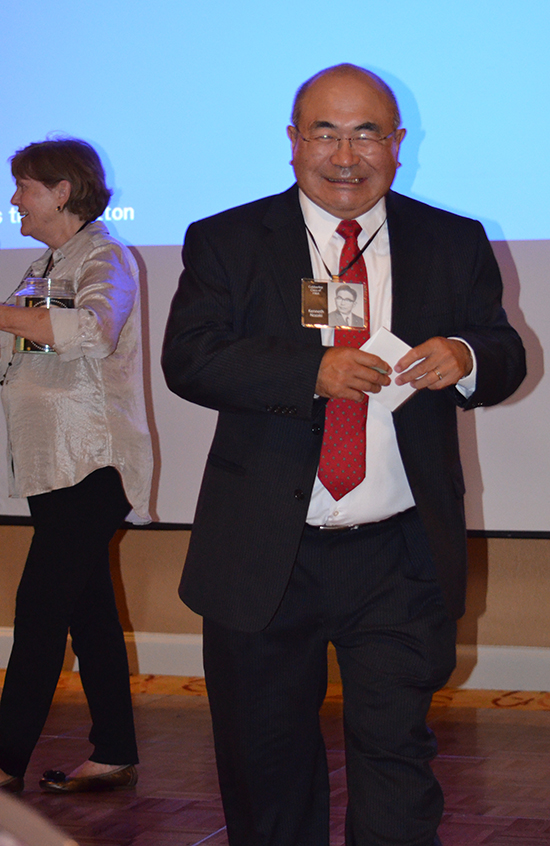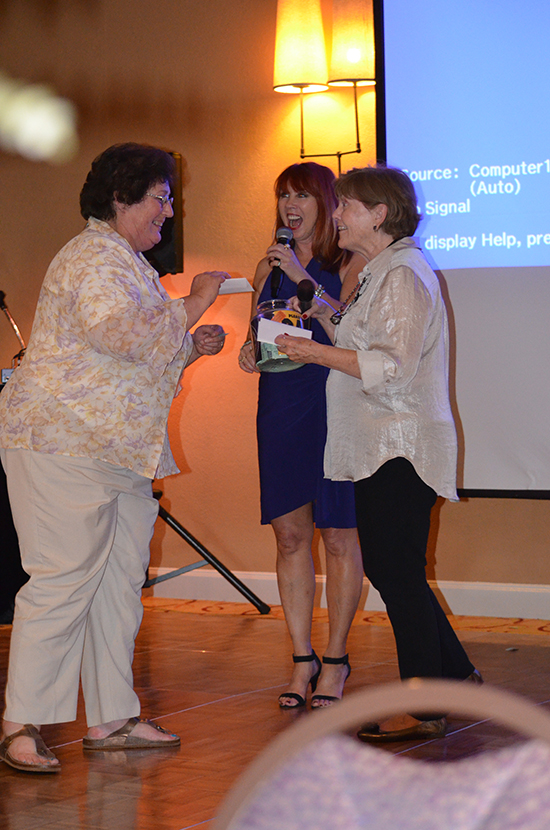 Jeramy Hale (Jeff Gilbert)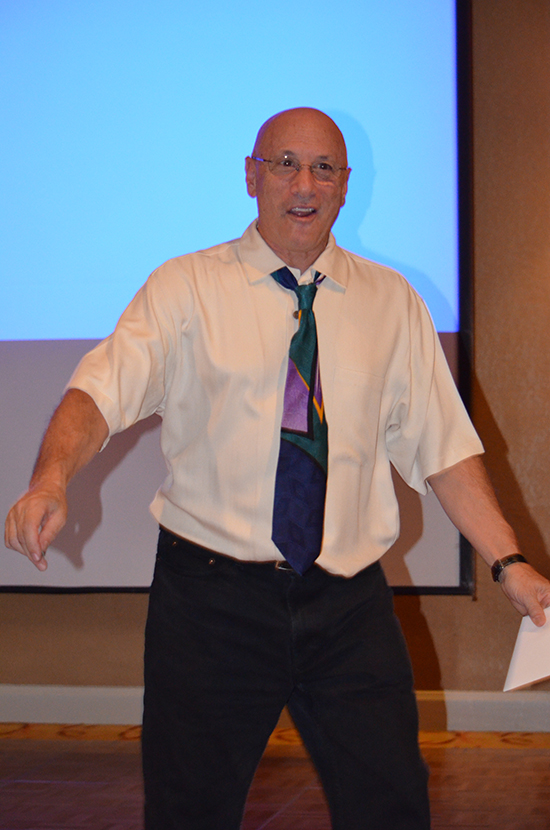 Stephen Hornberg, Judy Heber Iervolino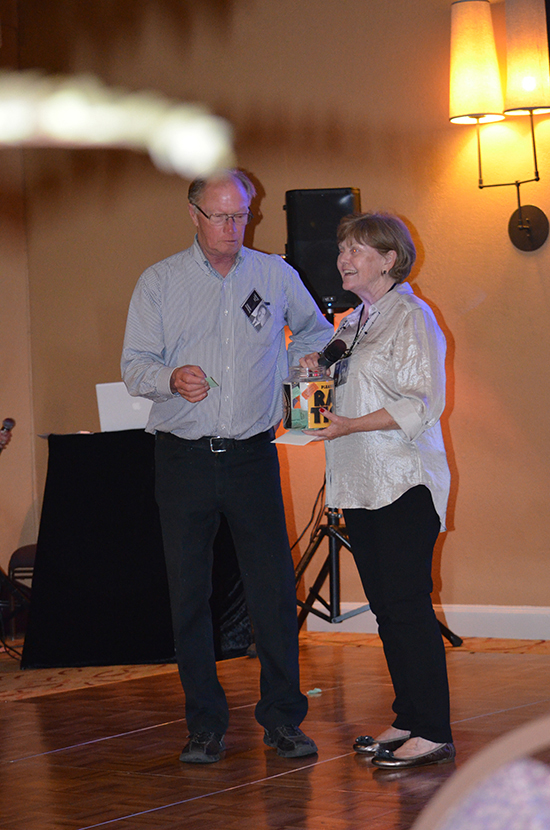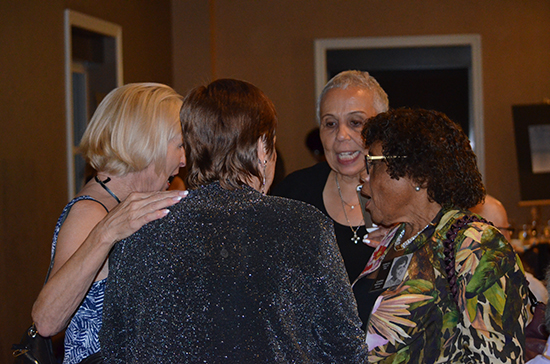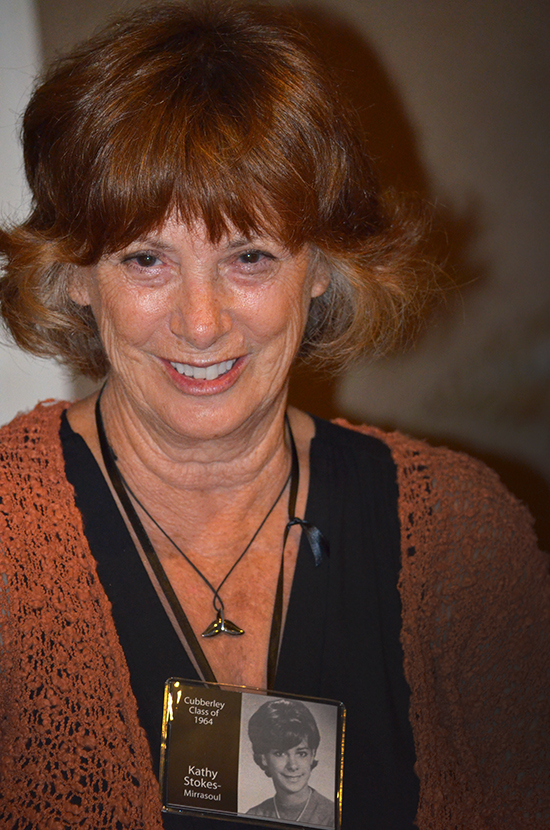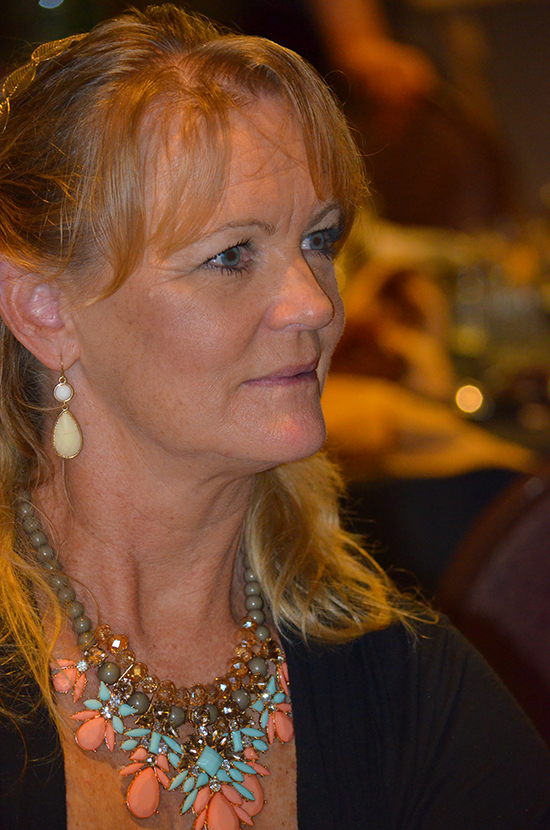 Stephen Hornberg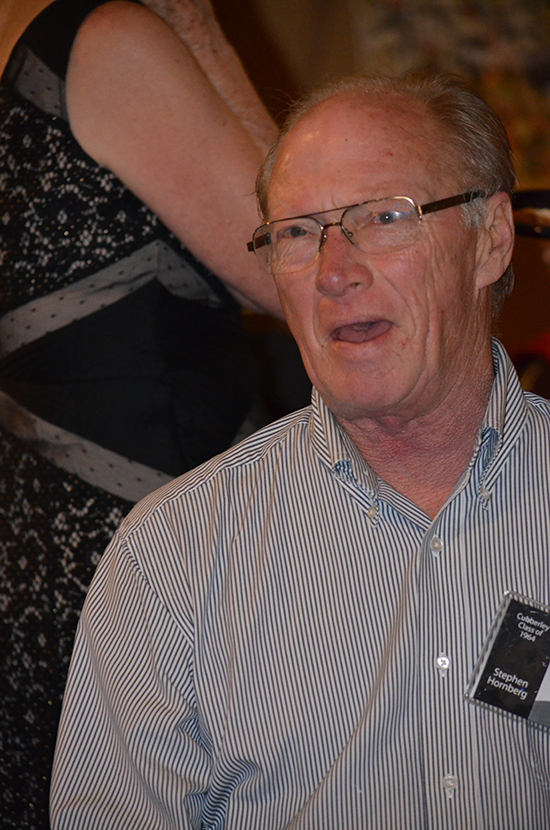 Anna Chu-Pine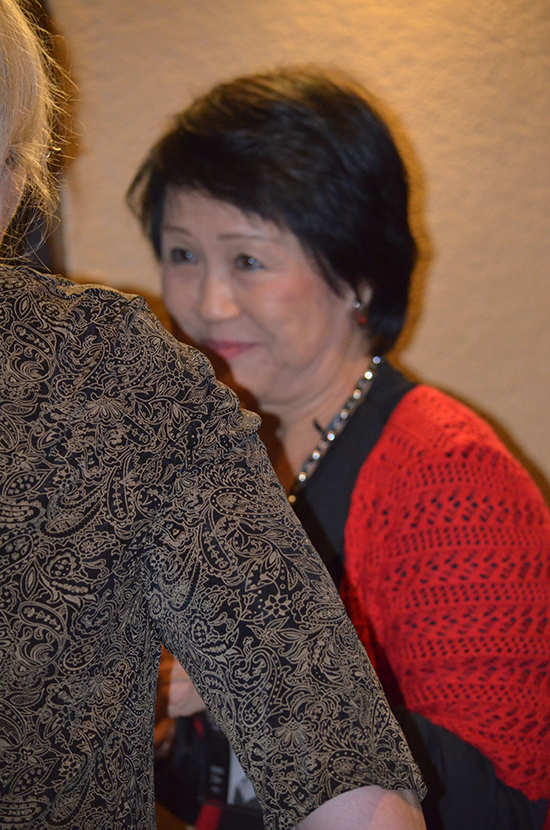 Pam Bettencourt-Spencer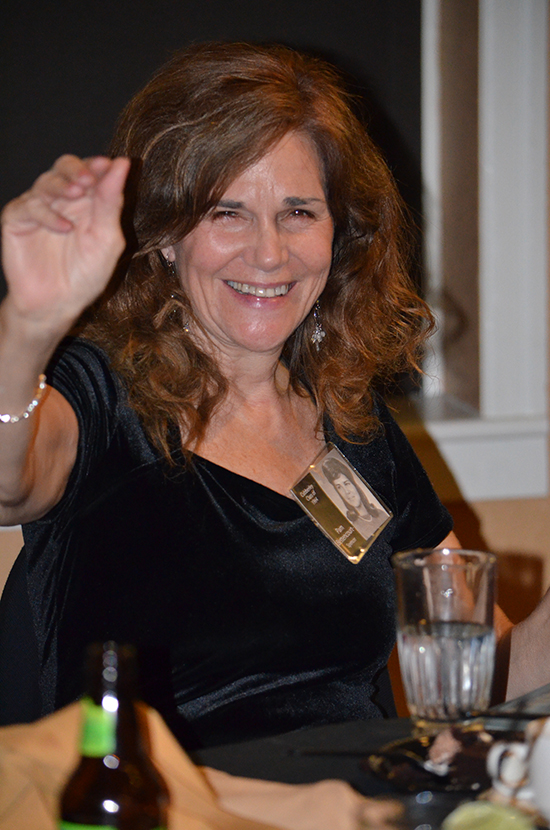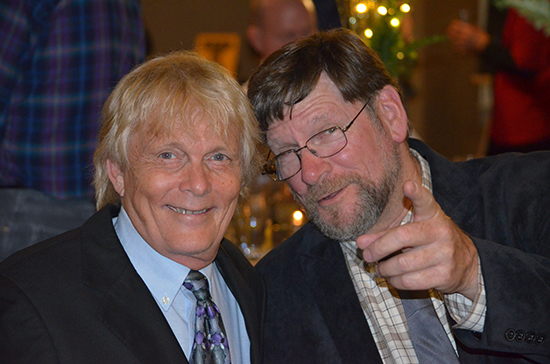 John Yue/Yao-Eng Yue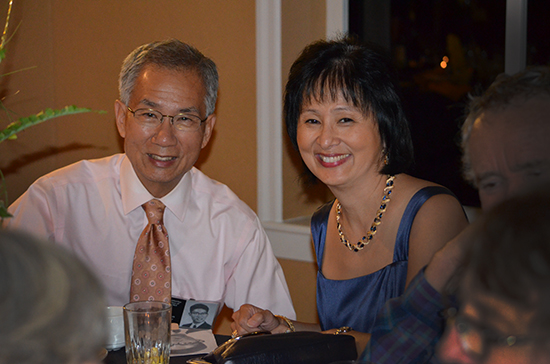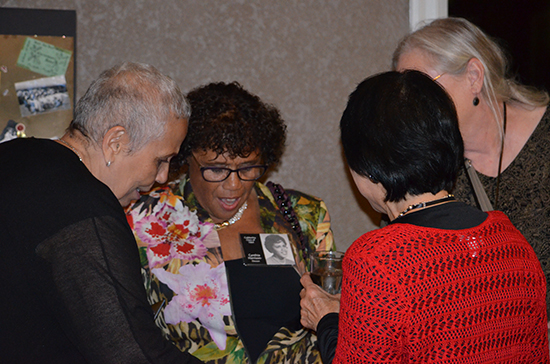 Steven M. Grenier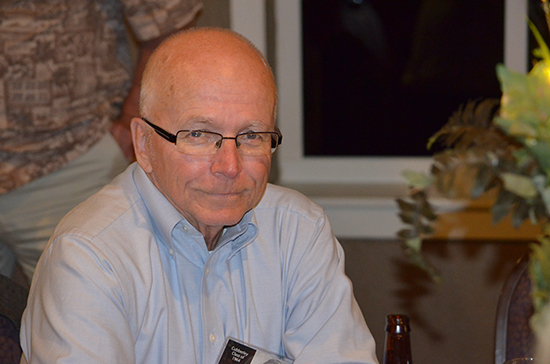 Tom Halk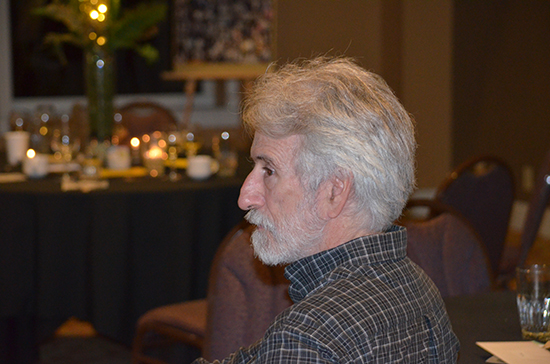 Richard Leier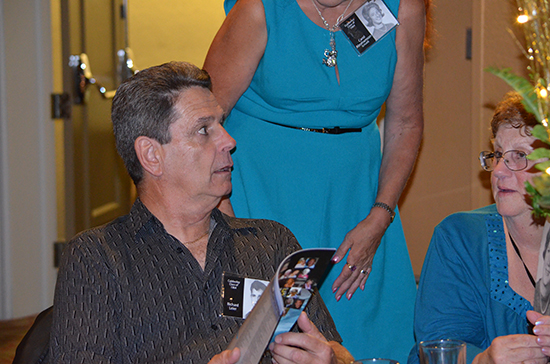 David Baldwin/Nanc Hoos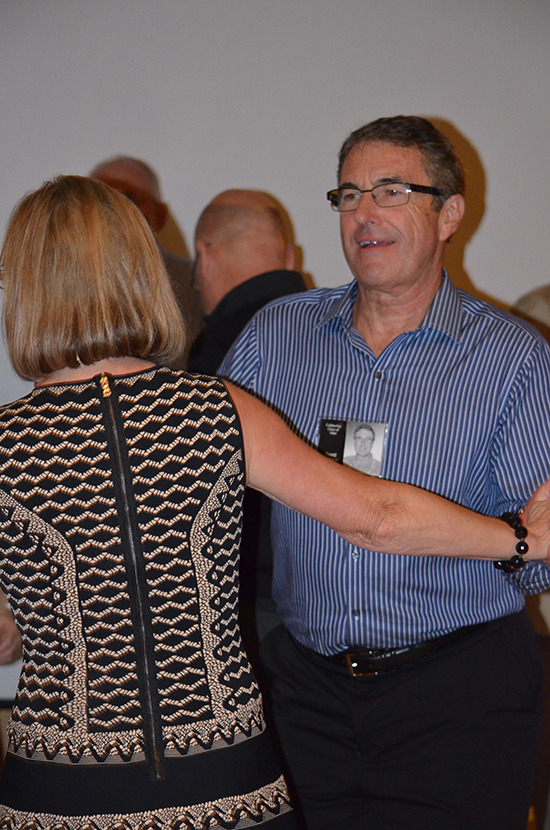 Janis Lentine-Trebick/Walter Trebick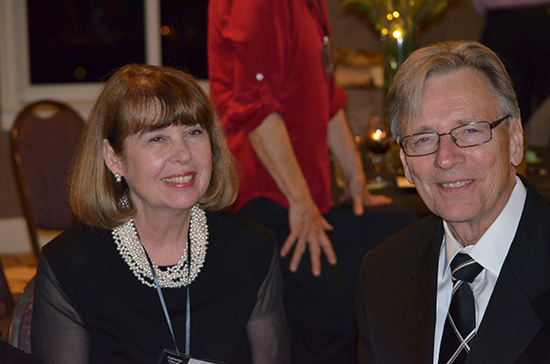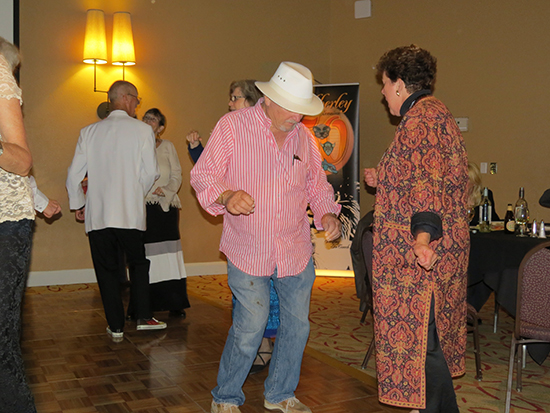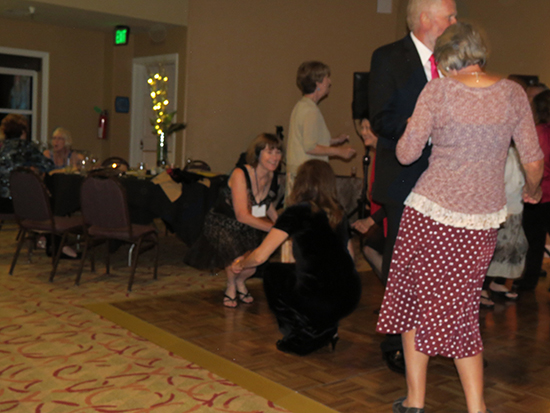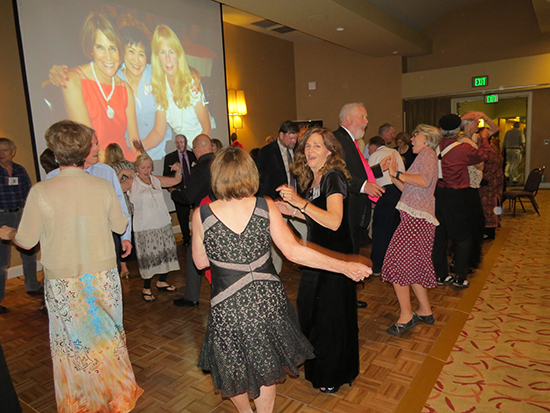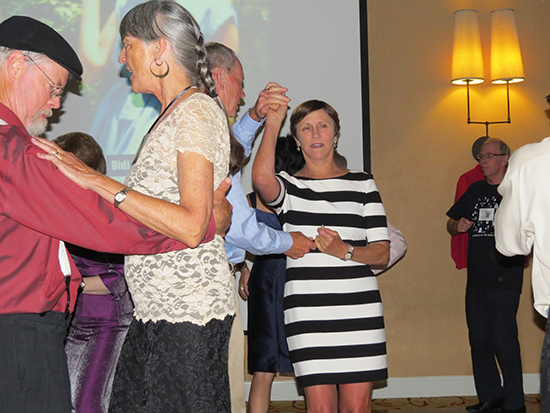 Peter Shutts/Kathy Shutts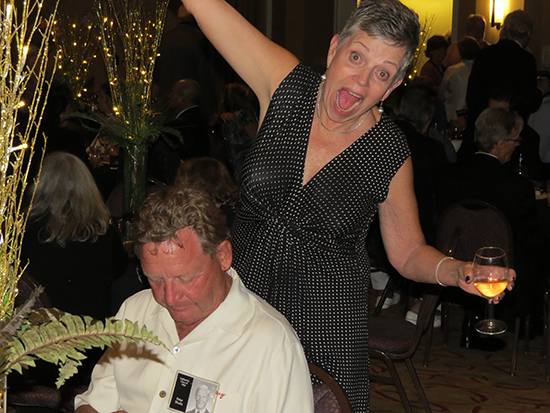 Kaley thanking the Reunion Committee . . .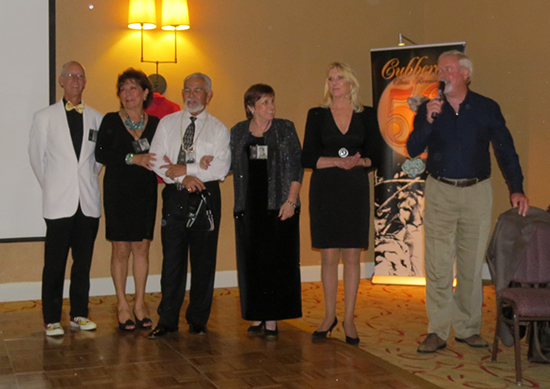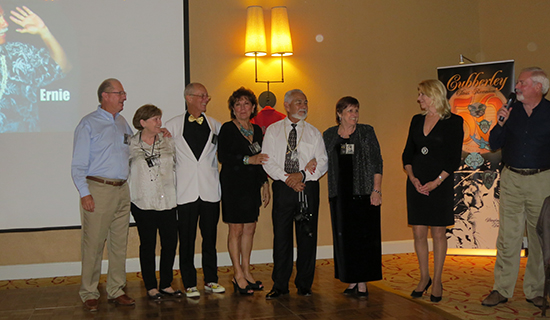 Lucien Forbes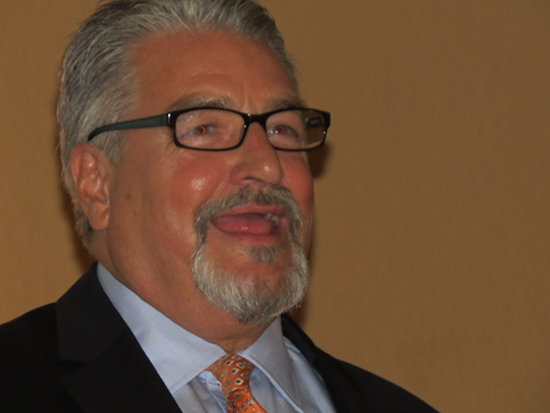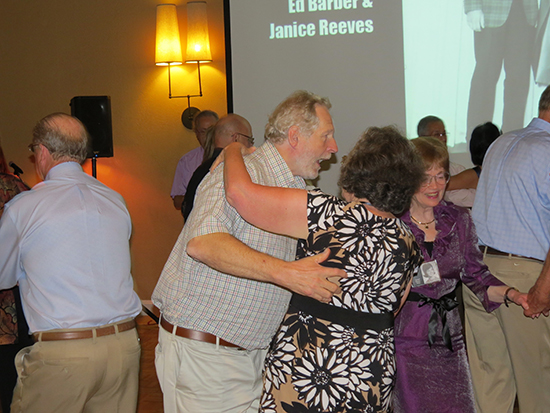 Tom Bailey, Lynn Bacher-Shanks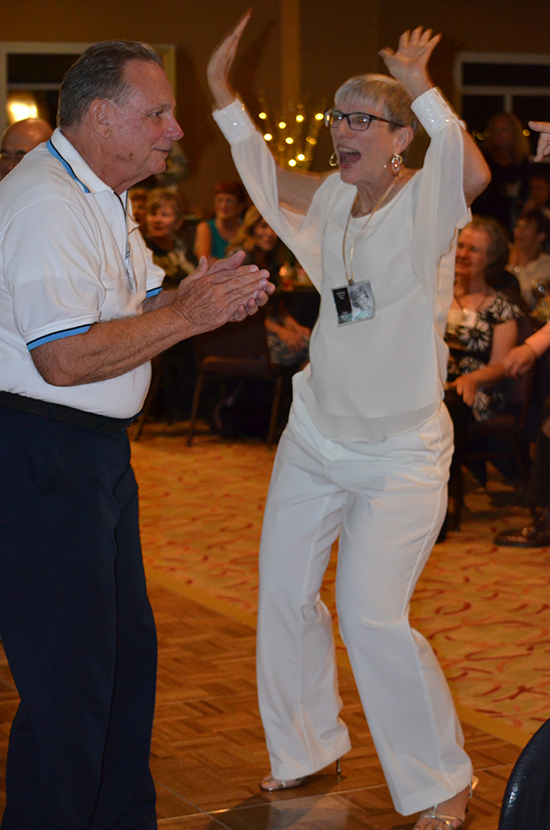 Tom Kmetovic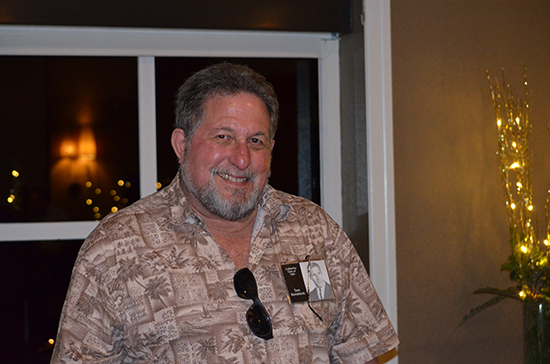 Christine Hanan-Boyce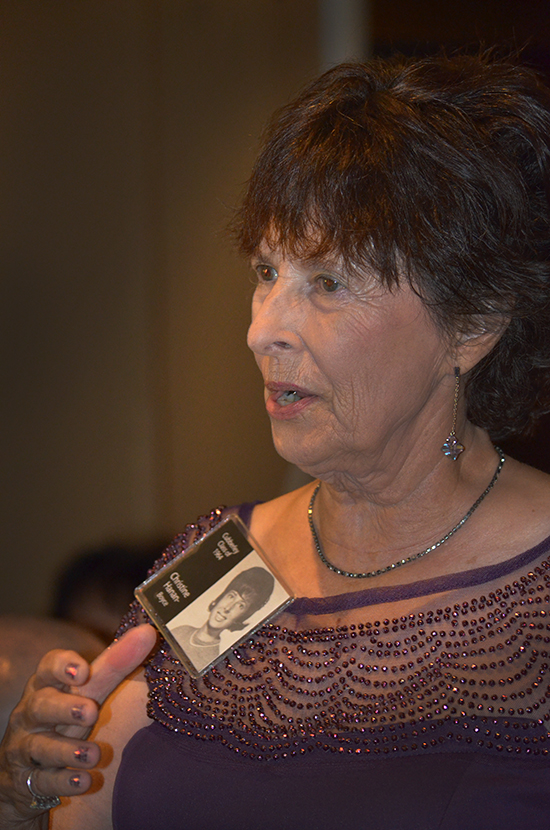 Monica Machein-Bassill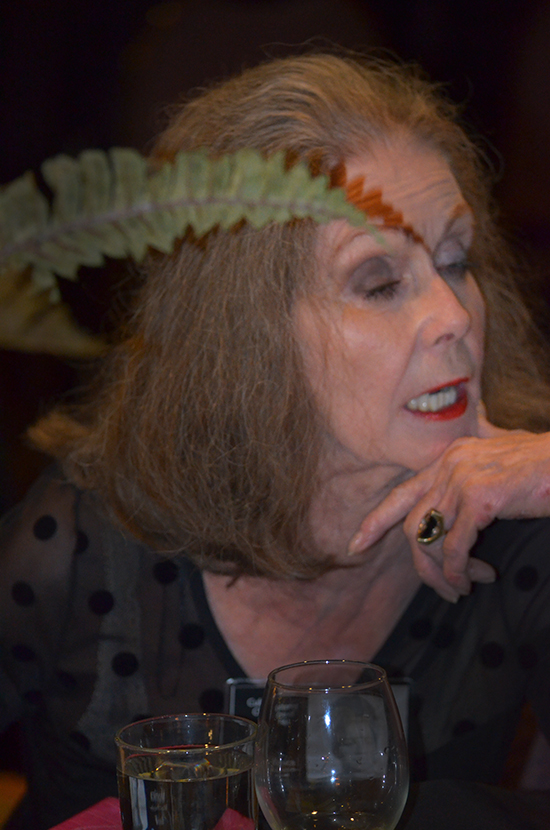 Kit Kita Bagby-Curry, Jeanie Wedekind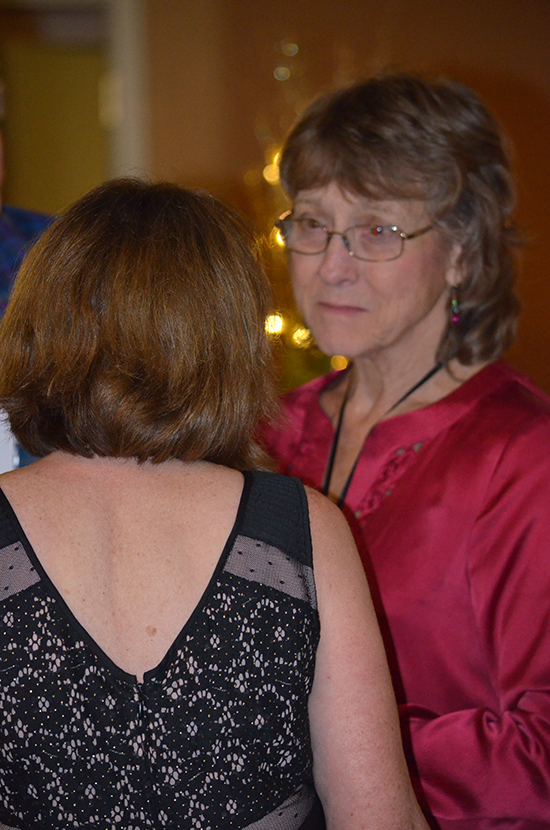 Diane Dickey-Erwin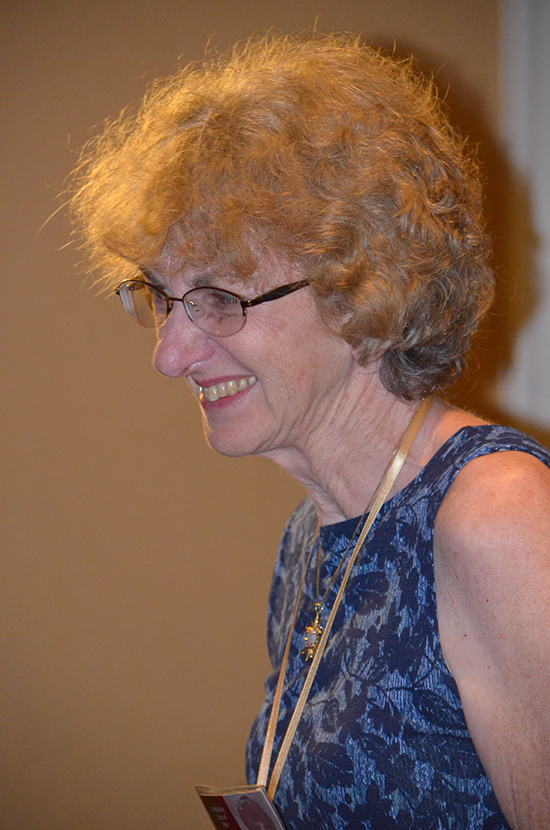 Tom Halk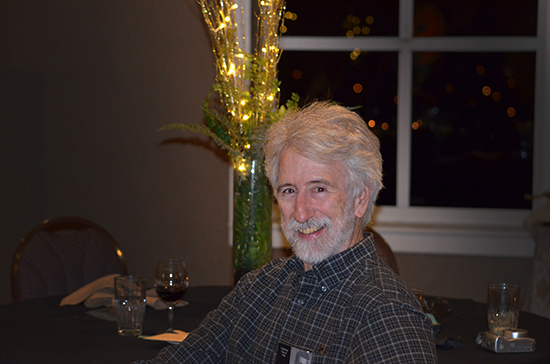 Jim Harrop, Dane Petterson-Billigmenier, Pam Bettencourt-Spencer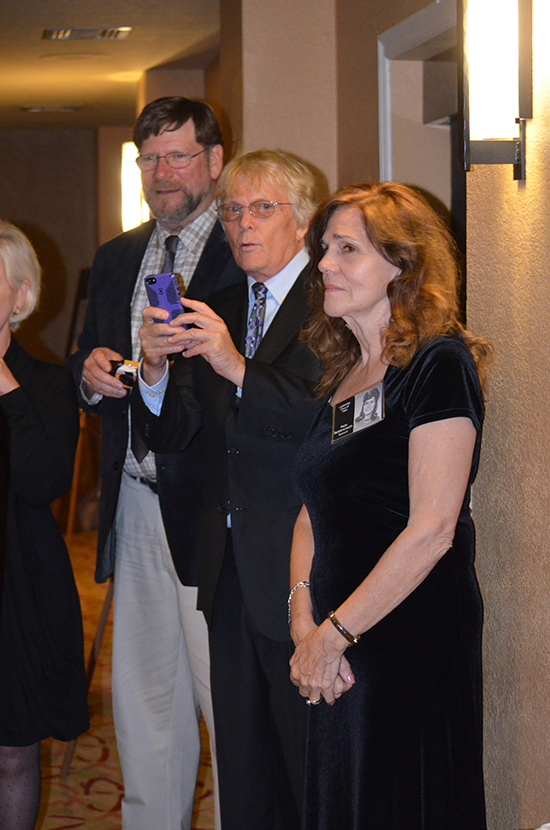 Pam Bettencourt-Spencer /Bill Spencer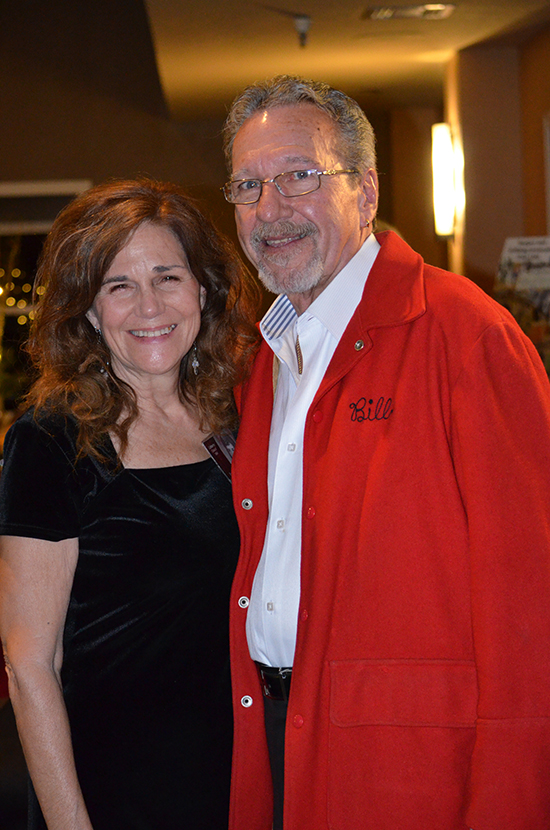 John Yue/Yao-Eng Yue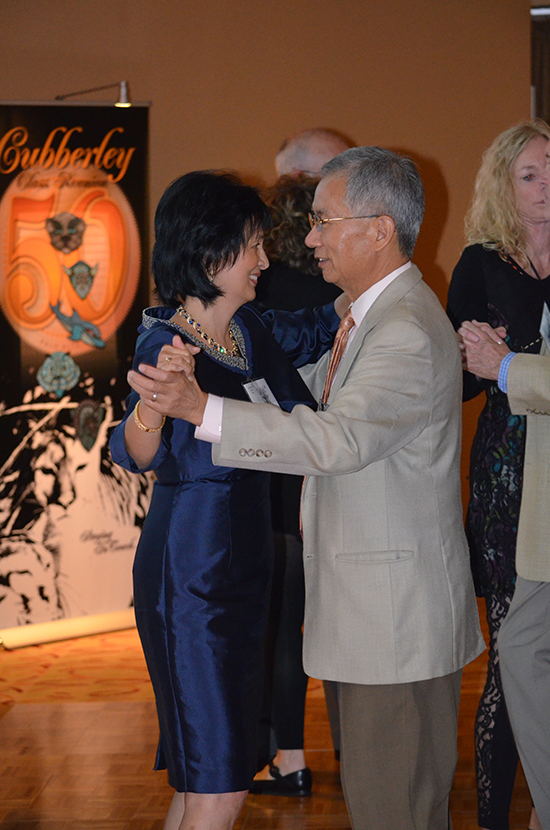 Carole Abrahamson-Schuldt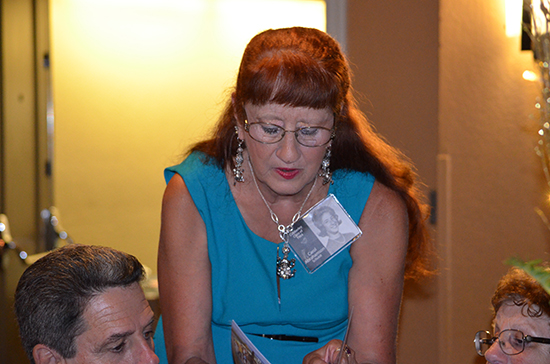 Linda Wendel-Smith, David Iervolino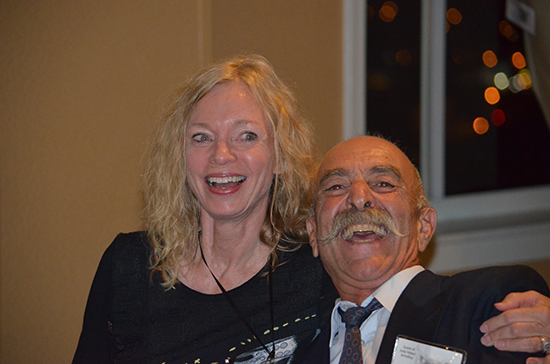 Adrienne Hanrahan-Phillips